Are you ready to take your case management to the next level?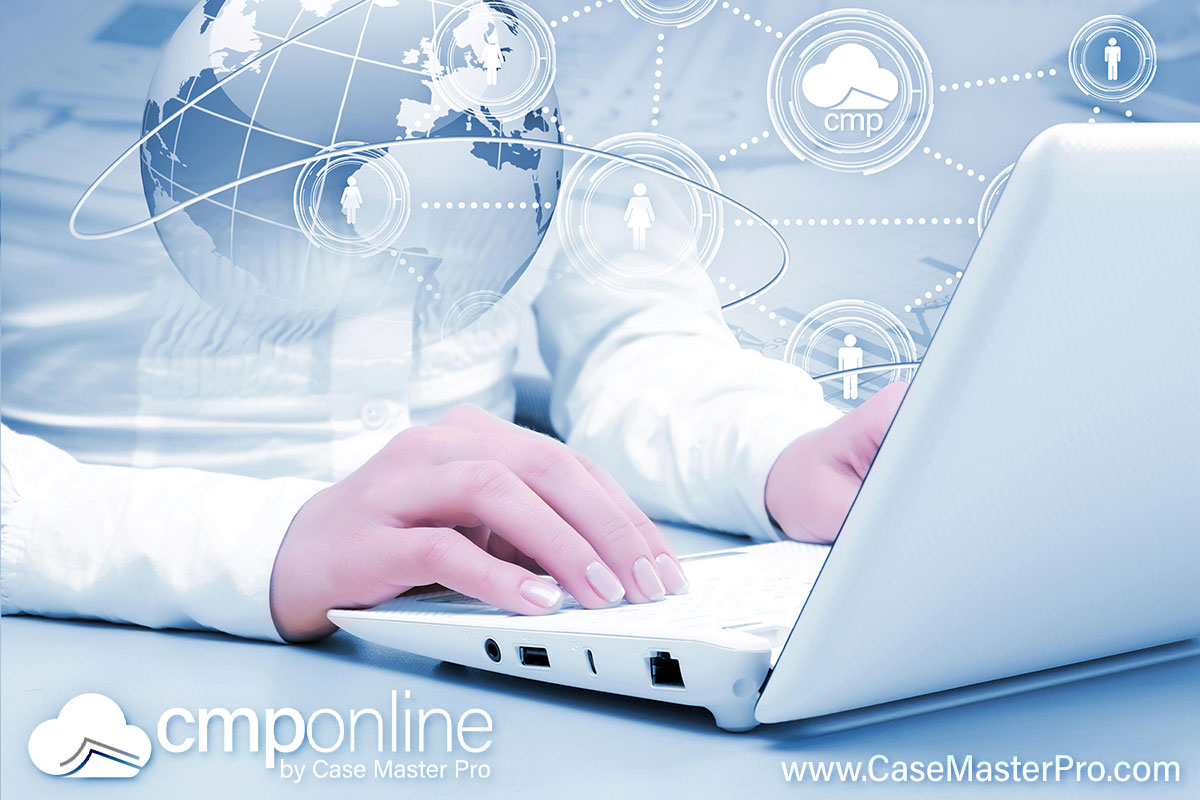 Ideal for Litigation and Collection Firms
Our cloud-based case management software is built for legal business of any size to help you manage your case load easily and efficiently.
Software Features
High-end Security and Connectivity Add-ons
With services to fit every legal agency, our customized modules allow for easy financial management to help even the most complex and fast paced cases.
Modules and Add-ons
Case Master Pro is now on the cloud!  Introducing CMPOnline, the most accessible and secure way for law firms to manage their case load from anywhere internet is accessible. Add whatever you want to say to grab attention right here!
Hear from our happy customers.
Jamey G.
Partner Attorney, Legal Services
"Case Master Pro allowed us to transition seamlessly. In just a few months, we have increased the collections simply by using the tools of the system. The streamlined processes have made our practice so much more efficient and manageable. Plus we have ability to customize the program to fit our needs and if there is feature missing, they do their best to implement it immediately. "
L. Eowyn P.
Administrative Director, Law Practice
"I have worked in the legal field for 16 years and spent 8 of them using one version or another of CMP. Each version gets better. I have also used Legal Files, TimeSlips and PCLaw. All are trash compared to CMP. The only reason I could see giving a good review to any of them is because the person doesn't know what they're missing. They are missing a lot. CMP is the best overall full coverage case management program."
Robin M.
Law Practice, Self-employed
"I am a solo practitioner who can operate an entire practice from one system, and CMP enables me to work remotely as efficiently as from my office desk. I am able to customize reports, generate billing, and remit to clients at the touch of a button. The CMP staff is great about providing tutorials and training if needed, and is receptive to modifying the system to make it more adaptable to your needs, all at an affordable cost."